Renos Valvis
|
Paros Cyclades
Building Works - Tiling - Painting - Insulations
---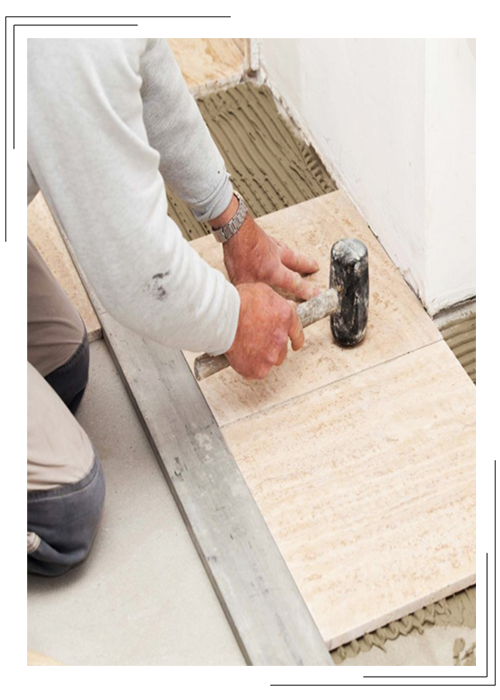 The company "RENOS VALVIS" specializes specializes in the placement and removal of tiles, both indoors and outdoors in Paros. We place tiles of all types on various surfaces with applications in kitchens, bathrooms, floors, stairs, courtyards and verandas. We guarantee a perfect result and perfect fit by properly preparing the surface to be covered.
We use high quality fitting materials to ensure the best possible result both structural and aesthetically.

Also consult us on the kind of tiles you plan to choose, as their quality and material play a big part in the final result of the application. Our prices are affordable and are calculated according to the mounting surface and the type / size of the tiles.
---
Contact with us
we are at your disposal for any information regarding our services and constructions.